Santa Ginger Biscuit
Product Code: 226491
Delivered as early as 15th December
Step 1
Select your product options
Product colour(s) / material(s)
This product is available exclusively in this option.
Branding options (1 available)
Step 2
Select your
Everything Included
These prices include:
Logo printing costs
Delivery charges
Any additional charges
It really is everything included!
price
Your logo/artwork (optional)
View our Artwork Guidelines to see which file types are best for your branding option.
Your logo/artwork
View our Artwork Guidelines to see which file types are best for your branding option.
Click to upload
Tap to upload
No thanks, i'll do it later
Choose your delivery date
When is your delivery required?
Please select your 'Everything Included Price' before selecting your delivery date.
No hidden charges
Price match guarantee
Delivered on time

No hidden charges
Price match guarantee
Delivered on time

The
Guarantee
The best price on the market
Found it cheaper elsewhere? We'll price match on any like-for-like product.
No hidden charges
The Everything Included price we show is the price you'll pay. It really is that simple!
Delivered on time
We pride ourselves on ensuring that your products will always be with you in time for your deadline.
5 star experience
From our excellent customer reviews to our multiple industry awards, you can be confident that we're the best in the business.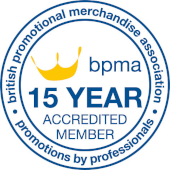 Santa Ginger Biscuit
Delivered as early as 15th December
Product colour(s) / material(s)
This product is available exclusively in this option.
Product Details
Print Options
Full colour
About this Product
Our promotional Santa Ginger Biscuit is the perfect sweet treat for you or your little ones to get you in the festive spirit. This ginger biscuit is designed with an icing topper with a Santa design, complete with space for you to add your own company design/logo in a full-colour print - using edible ink of course!
This printed ginger biscuit is ideal as a gift for staff, family or friends, creating a warm and sweet Christmas atmosphere. Pass your "Merry Christmas" to your customers or staff with a delicious twist. Promoting your company in a festive way is sure to leave the recipient thinking of your brand every Christmas for years to come.
Key Features:
Delicious ginger biscuit with Santa icing topper
Gets you in the festive spirit
The perfect sweet treat for all ages
Edible ink is used for the icing
Promotes your business in a festive way
Brilliant Christmassy gift for staff or customers
Creates a warm and sweet Christmas atmosphere
Print your logo/design in full-colour print to the centre
Other Important Information:
ALLERGENS: these biscuits contain Wheat
These are ginger biscuits, not gingerbread
Shelf life: 2 months
Product ingredients:
Ginger biscuit: Wheat flour with calcium, iron, niacin, thiamin, Vegetable Margarine (Palm Oil, Rapeseed Oil), Caster Sugar, Corn flour, Rice flour, and Ginger flavouring.
Royal icing: Icing sugar, water
Icing topper: Sugar, vegetable oil (palm, rapeseed), glucose syrup, Humectants (E420, E422), water, Stabilisers (E413, E415), flavouring, colour (E171), Emulsifier (E472©), Acidity regulators (E270, E325), Preservative (E202).
Edible ink: Water, Humectant (E422), propylene glycol (E490), preservative (E202), food colors (E122-carmoisine, E133, E102-tartrazine, E124-ponceau), acidity regulator(E330)
Be aware that E102, E122, E124 may have an adverse effect on activity and attention in children. Allergens in BOLD.
Nutrition: Typical Values per 100g Energy 1646kj/391kcal, Fat 11.8g, of which saturates 4.2g, Carbohydrate 67g, of which sugars 40.3g, Fibre 1g, Protein 3.5g, Salt 0g.
Product managed by
With 12 years of experience in the promotional merchandise industry, Katie speaks with true authority about all matters related to promotional products. Her attention to detail and creative flair ensure that product details, prices, imagery and descriptions are accurate and answer all our customers' questions. Her articles and other product-related content have become truly trusted sources of information and inspiration for anyone deciding on their next promotional product order. In another life, Katie would have been a star Quidditch player.