Push Clip Fabric Wristbands
Product Code: 197950
Delivered as early as 5th January
Step 1
Select your product options
Product colour(s) / material(s)
Branding options (2 available)
Step 2
Select your
Everything Included
These prices include:
Logo printing costs
Delivery charges
Any additional charges
It really is everything included!
price
Your logo/artwork (optional)
View our Artwork Guidelines to see which file types are best for your branding option.
Your logo/artwork
View our Artwork Guidelines to see which file types are best for your branding option.
Click to upload
Tap to upload
No thanks, i'll do it later
Choose your delivery date
When is your delivery required?
Please select your 'Everything Included Price' before selecting your delivery date.
No hidden charges
Price match guarantee
Delivered on time

No hidden charges
Price match guarantee
Delivered on time

The
Guarantee
The best price on the market
Found it cheaper elsewhere? We'll price match on any like-for-like product.
No hidden charges
The Everything Included price we show is the price you'll pay. It really is that simple!
Delivered on time
We pride ourselves on ensuring that your products will always be with you in time for your deadline.
5 star experience
From our excellent customer reviews to our multiple industry awards, you can be confident that we're the best in the business.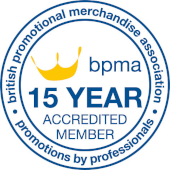 Push Clip Fabric Wristbands
Delivered as early as 5th January
Product colour(s) / material(s)
Product Details
Product Size
245 x 15mm approx.
Print Area
All over (see template)
Print Options
Full colour, Woven (up to 8 colours)
About this Product
These Push Clip Fabric Wristbands are fantastic security items for any type of event. Great for replacing easy-to-lose paper tickets as well as for managing people attending your event, these branded wristbands are able to withstand extensive wear-and-tear.
Each promotional wristband features a secure non-removable plastic offering long-lasting brand exposure, even once your event is over! 100% non-transferable material, you can be rest assured that your design won't be damaged.
Available in 13 standard base colours.
Customise these fabric wristbands with your full colour corporate design printed to the whole wristband or alternatively opt to weave-in your design in up to eight yarn colours as standard. Whichever option you choose, you can be assured that these promotional fabric wristbands are truly a high impact event essential.
For an extra touch, we can also produce scannable barcodes with a human-readable number or simply a sequential numbering sequence without a barcode, at an extra cost. Please enquire for this option.
Please note: Woven designs are created to as close-a-match to your Pantone colours as possible.
Product managed by
With 12 years of experience in the promotional merchandise industry, Katie speaks with true authority about all matters related to promotional products. Her attention to detail and creative flair ensure that product details, prices, imagery and descriptions are accurate and answer all our customers' questions. Her articles and other product-related content have become truly trusted sources of information and inspiration for anyone deciding on their next promotional product order. In another life, Katie would have been a star Quidditch player.