Full Colour Printed Chocolate Neapolitans
Product Code: 226307
Delivered as early as 22nd January
Step 1
Select your product options
Product colour(s) / material(s)
Branding options (3 available)
Step 2
Select your
Everything Included
These prices include:
Logo printing costs
Delivery charges
Any additional charges
It really is everything included!
price
Your logo/artwork (optional)
View our Artwork Guidelines to see which file types are best for your branding option.
Your logo/artwork
View our Artwork Guidelines to see which file types are best for your branding option.
Click to upload
Tap to upload
No thanks, i'll do it later
Choose your delivery date
When is your delivery required?
Please select your 'Everything Included Price' before selecting your delivery date.
No hidden charges
Price match guarantee
Delivered on time

No hidden charges
Price match guarantee
Delivered on time

The
Guarantee
The best price on the market
Found it cheaper elsewhere? We'll price match on any like-for-like product.
No hidden charges
The Everything Included price we show is the price you'll pay. It really is that simple!
Delivered on time
We pride ourselves on ensuring that your products will always be with you in time for your deadline.
5 star experience
From our excellent customer reviews to our multiple industry awards, you can be confident that we're the best in the business.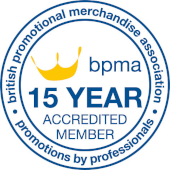 Full Colour Printed Chocolate Neapolitans
Delivered as early as 22nd January
Product colour(s) / material(s)
Product Details
Product Size
L33 x W33 x D3mm
Print Options
Full colour
About this Product
Our custom-branded foil-wrapped Square Chocolate Neapolitans are printed with your company branding or personal message.
Traditionally displayed in office receptions, left on hotel pillows or given to happy diners at the end of a meal, these single-wrapped tasty treats are a budget-friendly way to add an extra sweet touch to your customer interactions.
Printed with your design in full colour, they present a great opportunity to promote your logo on the front and a message on the back. They're a great choice for client-hosting corporate environments, restaurants, hotels, wedding venues and more.
Choose from three delicious flavours - Milk Chocolate, Milk Orange and Milk Mint - and simply state your preference at the time of order.
There's also a choice of inner foil colours: take your pick from silver, gold and red.
Key Features:
Made in the UK
Suitable for vegetarians
A highly effective and inexpensive way to promote your brand
Perfect for events, restaurants, receptions, cafes and so much more
Generous print area for your full colour branding
A low-cost way to thank clients for their custom
Other important information:
Shelf life: 18 months from production date.
Storage conditions: Store in a cool dry place away from direct sunlight. Ideal conditions between 15-19°C.
Ingredients: Milk Chocolate (sugar, cocoa butter, whole milk powder, cocoa mass, lactose (milk), whey powder (milk), emulsifier: soya lecithin)
Milk Chocolate contains cocoa solids 25% minimum, milk solids 14% minimum.
Allergy Advice: For allergens see ingredients in bold. May contain traces of nuts. Soya Lecithin (E322) is a natural additive.
Product managed by
Adam has been leading the Product team for over 18 years, during which time he's built up an enviable reputation as one of the industry's most trusted authorities on promotional merchandise. As well as supplier relations, product sourcing and pricing, Adam is also responsible for ensuring our promotional merchandise is presented on the website in the most effective manner. His expertise makes him the go-to person on the team for spotting merchandise trends and he's highly experienced in identifying the best branded products to meet our customers' needs. When he's not working, Adam enjoys travel, electronic music and all forms of cinema.