Full Colour Balloons
Product Code: 192823
Delivered as early as 13th December
Step 1
Select your product options
Product colour(s) / material(s)
Branding options (1 available)
Step 2
Select your
Everything Included
These prices include:
Logo printing costs
Delivery charges
Any additional charges
It really is everything included!
price
Your logo/artwork (optional)
View our Artwork Guidelines to see which file types are best for your branding option.
Your logo/artwork
View our Artwork Guidelines to see which file types are best for your branding option.
Click to upload
Tap to upload
No thanks, i'll do it later
Choose your delivery date
When is your delivery required?
Please select your 'Everything Included Price' before selecting your delivery date.
No hidden charges
Price match guarantee
Delivered on time

No hidden charges
Price match guarantee
Delivered on time

The
Guarantee
The best price on the market
Found it cheaper elsewhere? We'll price match on any like-for-like product.
No hidden charges
The Everything Included price we show is the price you'll pay. It really is that simple!
Delivered on time
We pride ourselves on ensuring that your products will always be with you in time for your deadline.
5 star experience
From our excellent customer reviews to our multiple industry awards, you can be confident that we're the best in the business.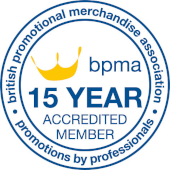 Full Colour Balloons
Delivered as early as 13th December
Product colour(s) / material(s)
Product Details
Print Area
125mm diameter
Print Options
Full colour
About this Product
Promotional Full Colour Balloons with a choice of balloon colours to choose from and printed in eye-catching full colour for maximum exposure at all your events. You can also print the opposite side with 1 colour at extra cost. Helium is also available at an additional cost. Balloon cups and sticks are also available for the easy presentation or distribution of your personalised balloons. (Product code for the cup & stick is 182773) Please phone us should you require prices and/or further information. Why not have a "balloon release" to help your next promotional campaign?

PLEASE NOTE: WE ADVISE THAT YOU DO NOT INFLATE THESE LATEX BALLOONS TOO EARLY TO YOUR EVENT, AS LATEX IS POROUS AND THEY MAY DEFLATE IF LEFT FOR LONG PERIODS ONCE INFLATED.

Latex balloons are 100% biodegradable! Latex balloons are manufactured from natural rubber; the white sap is extracted from the Haevae Brasilienis tree and collected in liquid form, which is then referred to as latex. Latex is collected without harming the tree by using environmentally safe, age-old process similar to that used for collecting the sap from maple trees for syrup. The tropical rain forest trees are very valuable, highly coveted, and a well-protected natural resource. These precious trees play an equally valuable ecological role in the earths fragile ecological balance by removing carbon dioxide from the atmosphere which helps prevent global warming. As rubber is extremely versatile in its use, there is a great demand in modern living. Latex balloons are made with 100% natural rubber enabling the balloons to biodegrade completely. The degradation process begins immediately the balloons are inflated and this is accelerated once the balloons is exposed to light. The first signs of the process is visible after one hour when the balloon takes on an opaque or milky look, known as oxidation. The length of the degradation process depends on the exposure to UV light, but according to scientific research the length of this process is approximate the same as a leaf from an oak tree under similar environmental conditions.
Product managed by
With 12 years of experience in the promotional merchandise industry, Katie speaks with true authority about all matters related to promotional products. Her attention to detail and creative flair ensure that product details, prices, imagery and descriptions are accurate and answer all our customers' questions. Her articles and other product-related content have become truly trusted sources of information and inspiration for anyone deciding on their next promotional product order. In another life, Katie would have been a star Quidditch player.