Football Shortbread Biscuits
Product Code: 226675
Delivered as early as 11th December
Step 1
Select your product options
Product colour(s) / material(s)
This product is available exclusively in this option.
Branding options (1 available)
Step 2
Select your
Everything Included
These prices include:
Logo printing costs
Delivery charges
Any additional charges
It really is everything included!
price
Your logo/artwork (optional)
View our Artwork Guidelines to see which file types are best for your branding option.
Your logo/artwork
View our Artwork Guidelines to see which file types are best for your branding option.
Click to upload
Tap to upload
No thanks, i'll do it later
Choose your delivery date
When is your delivery required?
Please select your 'Everything Included Price' before selecting your delivery date.
No hidden charges
Price match guarantee
Delivered on time

No hidden charges
Price match guarantee
Delivered on time

The
Guarantee
The best price on the market
Found it cheaper elsewhere? We'll price match on any like-for-like product.
No hidden charges
The Everything Included price we show is the price you'll pay. It really is that simple!
Delivered on time
We pride ourselves on ensuring that your products will always be with you in time for your deadline.
5 star experience
From our excellent customer reviews to our multiple industry awards, you can be confident that we're the best in the business.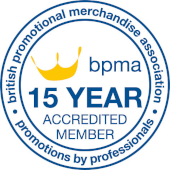 Football Shortbread Biscuits
Delivered as early as 11th December
Product colour(s) / material(s)
This product is available exclusively in this option.
Product Details
Product Size
80mm diameter
Print Area
55 x 55mm (within white circle)
Print Options
Full colour
About this Product
Custom Branded Football Shortbread Biscuits are freshly baked vanilla shortbread, made to a round shape topped with an icing printed football design in edible full-colour ink. A brilliant snack for you to share or send to customers, family or friends to eat while watching the world cup games, leaving them thinking of your brand while they munch on their shortbread.
You can also then print your company logo/design in full-colour edible ink to the football design, making these biscuits a great way of promoting your business.
They all come individually wrapped in an eco-friendly biodegradable film which is ideal so you can take them with you on the go, staying fresh at the same time as protecting our environment.
These biscuits are made in the UK using a vegan and dairy-free recipe but please note whilst it is very unlikely that cross-contamination will take place, we cannot 100% rule out that trace elements could find their way into the 'Free From' product and as a result, we do not claim that these products are 100% Vegan and Dairy Free.
Key Features:
Biodegradable
Vegan friendly
Eco-friendly
Dairy-free
Made in the UK
Kept fresh
Perfect for all football related campaigns
Classic round shape
Arrives individually wrapped
Ideal to take with you on the go
Protects our environment
A brilliant snack for your to share or send to family and friends
freshly baked vanilla shortbread biscuit
Packaging won't cause any harm to nature
Football design is printed in full-colour edible ink
Other Important Information:
Supplied in biodegradable and compostable film
Shelf-life: approximately 2 months from delivery.
ALLERGENS: Wheat. May contain traces of nuts.
Product Ingredients:
Shortbread: Wheat flour with calcium, iron, niacin, thiamin, Vegetable Margarine (Palm Oil, Rapeseed Oil), Caster Sugar, Corn flour, Rice flour
Royal Icing: Icing Sugar. Water.
Icing Topper: Sugar, vegetable oil (palm, rapeseed), glucose syrup, Humectants (E420, E422), water, Stabilisers (E413, E415), flavouring, colour (E171), Emulsifier (E472©), Acidity regulators (E270, E325), Preservative (E202).
Edible Ink: Water, Humectant (E422), propylene glycol (E490), preservative (E202), food colors (E122-carmoisine, E133, E102-tartrazine, E124-ponceau), acidity regulator(E330)
Be aware that E102, E122, and E124 may have an adverse effect on activity and attention in children. Allergens in BOLD.
NUTRITION: Typical Values per 100g Energy 1646kj/391kcal, Fat 11.8g, of which saturates 4.2g, Carbohydrate 67g, of which sugars 40.3g, Fibre 1g, Protein 3.5g, Salt 0g.
Product managed by
With 12 years of experience in the promotional merchandise industry, Katie speaks with true authority about all matters related to promotional products. Her attention to detail and creative flair ensure that product details, prices, imagery and descriptions are accurate and answer all our customers' questions. Her articles and other product-related content have become truly trusted sources of information and inspiration for anyone deciding on their next promotional product order. In another life, Katie would have been a star Quidditch player.