Playing Card Sets
Product Code: 193862
Delivered as early as 2nd January
Step 1
Select your product options
Product colour(s) / material(s)
Branding options (2 available)
Step 2
Select your
Everything Included
These prices include:
Logo printing costs
Delivery charges
Any additional charges
It really is everything included!
price
Your logo/artwork (optional)
View our Artwork Guidelines to see which file types are best for your branding option.
Your logo/artwork
View our Artwork Guidelines to see which file types are best for your branding option.
Click to upload
Tap to upload
No thanks, i'll do it later
Choose your delivery date
When is your delivery required?
Please select your 'Everything Included Price' before selecting your delivery date.
No hidden charges
Price match guarantee
Delivered on time

No hidden charges
Price match guarantee
Delivered on time

The
Guarantee
The best price on the market
Found it cheaper elsewhere? We'll price match on any like-for-like product.
No hidden charges
The Everything Included price we show is the price you'll pay. It really is that simple!
Delivered on time
We pride ourselves on ensuring that your products will always be with you in time for your deadline.
5 star experience
From our excellent customer reviews to our multiple industry awards, you can be confident that we're the best in the business.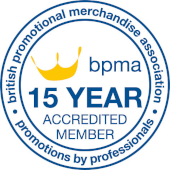 Playing Card Sets
Delivered as early as 2nd January
Product colour(s) / material(s)
Product Details
Product Size
65 x 95 x 20mm
Print Area
W30 x H50mm (Spot colours), W40 x H72mm (full colour domed)
Print Options
Spot colour
About this Product
Branded playing cards are a fantastic novelty giveaway that can create long-lasting recognition for any business.
Our decks of promotional playing cards are presented in rigid, clear plastic cases for easy distribution and storage. Each set contains a standard set of 54 cards, with the option to print your artwork to the case in up to four spot colours or full colour with a domed finish for logo awareness with every game!
These branded playing cards make fun promotional giveaways with universal appeal and are suitable for a wide range of marketing activities. Whether you plan to give them out to customers at an event or sell them in a retail setting, they're a great way to add some serious fun to your marketing plans.
Key Features:
Classic playing cards are a universally loved and timeless game, offering hours of fun for all ages.

Personalise the case that the cards come in with your brand's logo, artwork, or message to create a unique and memorable promotional item.

The sturdy plastic box keeps your cards safe and organised, ensuring they last for countless games.

Ideal for various events and occasions, from trade shows and giveaways to parties and corporate gatherings.

Your brand becomes a part of your clients' leisure time, providing endless entertainment and reinforcing your message.

The plastic box is easy to carry, making these playing cards a great travel companion for game nights on the go.

Appeal to a wide audience with a universally loved game, ensuring your brand stays top of mind for diverse customer segments.
Other Important Information:
These playing cards are printed with your design on the top of the case only.
Product managed by
Adam has been leading the Product team for over 18 years, during which time he's built up an enviable reputation as one of the industry's most trusted authorities on promotional merchandise. As well as supplier relations, product sourcing and pricing, Adam is also responsible for ensuring our promotional merchandise is presented on the website in the most effective manner. His expertise makes him the go-to person on the team for spotting merchandise trends and he's highly experienced in identifying the best branded products to meet our customers' needs. When he's not working, Adam enjoys travel, electronic music and all forms of cinema.