15mm Polyester Lanyards
Product Code: 192766
Delivered as early as 9th January
Step 1
Select your product options
Product colour(s) / material(s)
Branding options (4 available)
Step 2
Select your
Everything Included
These prices include:
Logo printing costs
Delivery charges
Any additional charges
It really is everything included!
price
Your logo/artwork (optional)
View our Artwork Guidelines to see which file types are best for your branding option.
Your logo/artwork
View our Artwork Guidelines to see which file types are best for your branding option.
Click to upload
Tap to upload
No thanks, i'll do it later
Choose your delivery date
When is your delivery required?
Please select your 'Everything Included Price' before selecting your delivery date.
No hidden charges
Price match guarantee
Delivered on time

No hidden charges
Price match guarantee
Delivered on time

The
Guarantee
The best price on the market
Found it cheaper elsewhere? We'll price match on any like-for-like product.
No hidden charges
The Everything Included price we show is the price you'll pay. It really is that simple!
Delivered on time
We pride ourselves on ensuring that your products will always be with you in time for your deadline.
5 star experience
From our excellent customer reviews to our multiple industry awards, you can be confident that we're the best in the business.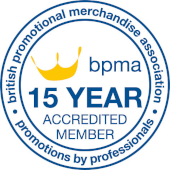 Delivered as early as 9th January
Product colour(s) / material(s)
Product Details
Print Options
Spot colours
About this Product
Our promotional 15mm polyester lanyards are the most popular printed lanyard size and are ideal for use at conferences, exhibitions or in any scenario when you need to have a security pass or ID card on display. The lanyards can be printed on one or two sides.
These branded lanyards are Pantone-matched as standard to offer a completely bespoke finish for your brand.
Supplied with a Black Plastic Safety Break and your choice of either a Thumb Trigger, J Hook, Split Ring or Bulldog/Crocodile Clip as standard (please state at the time of order).
Key Features:
Tailor the lanyard to your desired colour with Pantone matching
Achieve a unique look at highly competitive prices
A versatile choice, perfect for conferences, exhibitions, corporate events, or for organisations needing staff to display security passes and ID cards
Each lanyard comes equipped with a plastic safety break, and a choice of attachment, including thumb trigger, J hook, split ring, or bulldog/crocodile clip
You can imprint your campaign message, business name, or company logo in up to four spot colours on 1 side
2 Sided print is available at an additional cost
Other Important Information
For a two-sided print, please contact us for further information and prices.

Please note that all express lead times are subject to capacity. Please confirm delivery dates at the time of order.

Matched to the colour of your choice to make them completely bespoke to your brand.
Product managed by
Adam has been leading the Product team for over 18 years, during which time he's built up an enviable reputation as one of the industry's most trusted authorities on promotional merchandise. As well as supplier relations, product sourcing and pricing, Adam is also responsible for ensuring our promotional merchandise is presented on the website in the most effective manner. His expertise makes him the go-to person on the team for spotting merchandise trends and he's highly experienced in identifying the best branded products to meet our customers' needs. When he's not working, Adam enjoys travel, electronic music and all forms of cinema.