Sports Phone Armbands
Product Code: 198874
Delivered as early as 11th January
Step 1
Select your product options
Product colour(s) / material(s)
Branding options (1 available)
Step 2
Select your
Everything Included
These prices include:
Logo printing costs
Delivery charges
Any additional charges
It really is everything included!
price
Your logo/artwork (optional)
View our Artwork Guidelines to see which file types are best for your branding option.
Your logo/artwork
View our Artwork Guidelines to see which file types are best for your branding option.
Click to upload
Tap to upload
No thanks, i'll do it later
Choose your delivery date
When is your delivery required?
Please select your 'Everything Included Price' before selecting your delivery date.
No hidden charges
Price match guarantee
Delivered on time

No hidden charges
Price match guarantee
Delivered on time

The
Guarantee
The best price on the market
Found it cheaper elsewhere? We'll price match on any like-for-like product.
No hidden charges
The Everything Included price we show is the price you'll pay. It really is that simple!
Delivered on time
We pride ourselves on ensuring that your products will always be with you in time for your deadline.
5 star experience
From our excellent customer reviews to our multiple industry awards, you can be confident that we're the best in the business.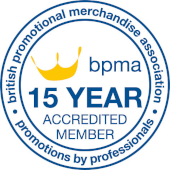 Sports Phone Armbands
Delivered as early as 11th January
Product colour(s) / material(s)
Product Details
Print Options
Spot colour
About this Product
Whether as a gift for fitness enthusiasts and marketing campaigns revolving around health/exercise or as a resale item for gyms and sports facilities, these branded Sports Phone Armbands make logical investments. They have the ability to keep your brand on prime display wherever your customers exercise, walk, run or jog. Guaranteed to be popular with anyone who exercises and likes to keep their phone close but secure.
This comfortable phone arm strap is designed for large screen devices. As smartphone sizes are constantly changing, please call us if you wish to confirm if a specific phone fits inside the pouch or request a sample.
Manufactured in soft PU leather with vivid colours, reflective and adjustable velcro closure and key pocket for maximum practicality. The clear PVC window even allows touchscreen functionality so you can still use your phone without having to remove it from the sports armband.
Printed to the strap for a great mobile branding opportunity with a clear usage for most fitness regimes. In an era where almost everyone carries a smartphone at all times, where people like to listen to music or use their phones to monitor their exercise, these branded phone holder armbands make great promotional giveaways.
Product managed by
With 12 years of experience in the promotional merchandise industry, Katie speaks with true authority about all matters related to promotional products. Her attention to detail and creative flair ensure that product details, prices, imagery and descriptions are accurate and answer all our customers' questions. Her articles and other product-related content have become truly trusted sources of information and inspiration for anyone deciding on their next promotional product order. In another life, Katie would have been a star Quidditch player.