Signature Christmas Hamper
Product Code: 235567
Delivered as early as 5th January
Step 1
Select your product options
Product colour(s) / material(s)
This product is available exclusively in this option.
Branding options (1 available)
Step 2
Select your
Everything Included
These prices include:
Logo printing costs
Delivery charges
Any additional charges
It really is everything included!
price
Your logo/artwork (optional)
View our Artwork Guidelines to see which file types are best for your branding option.
Your logo/artwork
View our Artwork Guidelines to see which file types are best for your branding option.
Click to upload
Tap to upload
No thanks, i'll do it later
Choose your delivery date
When is your delivery required?
Please select your 'Everything Included Price' before selecting your delivery date.
No hidden charges
Price match guarantee
Delivered on time

No hidden charges
Price match guarantee
Delivered on time

The
Guarantee
The best price on the market
Found it cheaper elsewhere? We'll price match on any like-for-like product.
No hidden charges
The Everything Included price we show is the price you'll pay. It really is that simple!
Delivered on time
We pride ourselves on ensuring that your products will always be with you in time for your deadline.
5 star experience
From our excellent customer reviews to our multiple industry awards, you can be confident that we're the best in the business.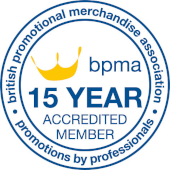 Signature Christmas Hamper
Delivered as early as 5th January
Product colour(s) / material(s)
This product is available exclusively in this option.
Product Details
Product Size
360 x 250 x 150mm (hamper)
Print Area
50 x 125mm (engraved bottle), 260.5 x 72.5mm (+3mm bleed, belly band)
Print Options
Engraved (bottle), Full colour (belly band)
About this Product
Select our 14-inch personalised wicker Christmas Hamper as an ideal choice for gifting or selling during the holiday season. Each distinctive, company-branded Christmas Hamper comes with an enchanting assortment of festive treats, perfect for showing appreciation to your employees, clients, and others.
Each branded hamper includes a card belly band around the lid featuring your company's logo and a custom-engraved insulated metal bottle, making it an exceptional corporate gift or resale item during the most lucrative time of the year.
These customised Christmas hampers are crafted to ensure that your brand stays in the recipient's thoughts well beyond the holiday season, year after year.
Contents:
1 x 14-inch Wicker Hamper
1 x Wood Wool (inner packing)
1 x Pack of Peanuts
1 x Salted Caramel Chocolate Buttons (2 pack)
1 x Ferrero Rocher (2 pack)
1 x Choc Chip Shortbread pack (2 biscuits)
1 x Terrys Chocolate Orange
1 x Tea Bag - Yorkshire Gold
1 x Tea Bag - Taylors Earl Grey
1 x Tea Bag - Taylors Decaf Breakfast
1 x Tea Bag - Taylors Pure Green
1 x Tea Bag - Taylors Organic Peppermint
1 x Jellybeans (Dormans)
1 x Mulled Wine Sachets (6 Pk)
1 x Christmas Pudding 100g
1 x Mood Hot Chocolate Sachet
1 x Cheese (Finest Vintage) & 90g Box Crackers
2 x 200ml Wine (White or Red)
1 x Calypso Vacuum Bottle 500ml engraved with your logo engraved)
Key Features:
A charming selection of seasonal goodies
Includes a personalised insulated metal drinking bottle
Bottle crafted from stainless steel with 500ml capacity
Bottle LFGB, FDA, and E.U. food-grade certified
Both belly band and bottle branded with your company logo
Option of red or white wine (2x 200ml bottles)
Suitable for a wide range of businesses
A corporate gift that radiates a high sense of worth
A traditional Christmas giveaway for the festive season
An elegant product with enduring, universal appeal
Ideal for presenting as a gift or for resale purposes
Designed in a classic wicker hamper style
Post card printed with your design also available at extra cost
Other Important Information:
Bottle is hand wash only, leak-proof and spill-proof
Only bottle and belly band are branded with your logo
Other contents are plain stock with generic manufacturer's branding (subject to change depending on stock)
Product managed by
With 12 years of experience in the promotional merchandise industry, Katie speaks with true authority about all matters related to promotional products. Her attention to detail and creative flair ensure that product details, prices, imagery and descriptions are accurate and answer all our customers' questions. Her articles and other product-related content have become truly trusted sources of information and inspiration for anyone deciding on their next promotional product order. In another life, Katie would have been a star Quidditch player.