CPR Mask Keychain
Product Code: 216282
Delivered as early as 5th January
Step 1
Select your product options
Product colour(s) / material(s)
Branding options (1 available)
Step 2
Select your
Everything Included
These prices include:
Logo printing costs
Delivery charges
Any additional charges
It really is everything included!
price
Your logo/artwork (optional)
View our Artwork Guidelines to see which file types are best for your branding option.
Your logo/artwork
View our Artwork Guidelines to see which file types are best for your branding option.
Click to upload
Tap to upload
No thanks, i'll do it later
Choose your delivery date
When is your delivery required?
Please select your 'Everything Included Price' before selecting your delivery date.
No hidden charges
Price match guarantee
Delivered on time

No hidden charges
Price match guarantee
Delivered on time

The
Guarantee
The best price on the market
Found it cheaper elsewhere? We'll price match on any like-for-like product.
No hidden charges
The Everything Included price we show is the price you'll pay. It really is that simple!
Delivered on time
We pride ourselves on ensuring that your products will always be with you in time for your deadline.
5 star experience
From our excellent customer reviews to our multiple industry awards, you can be confident that we're the best in the business.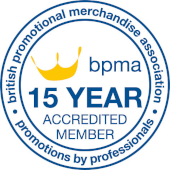 CPR Mask Keychain
Delivered as early as 5th January
Product colour(s) / material(s)
Product Details
Product Size
50 x 20 x 55mm
Print Options
Spot colour (1 max.)
About this Product
Our custom branded CPR face shield for mouth to mouth resuscitation is an amazing potential life-saving accessory that should be carried everywhere. Perfect for ensuring your company puts customer and employee safety first, and that your business name is advertised on the move, everywhere!
This small mask can help to reduce the chance of infection when providing CPR. Its foldable design means the plastic barrier sheet takes up almost no space and provides a key life-saving function at your fingertips wherever you go. Complete with a webbing style pouch with velcro closure and steel keyring for easy attachment to your keys, bag and more.
A portable, easy to use and functional promotional product that will help to keep you safe and free your focus to aid the person in need.
This branded keyring can have a maximum of 1 colour print to the outer part of the case, which comes in a choice of 4 fabulous core colours.
Conform EN 13485:2003.
Even if the recipient never has to use this item, your brand will remain on prime display as it remains within easy access in case the need arises.
Product managed by
Adam has been leading the Product team for over 18 years, during which time he's built up an enviable reputation as one of the industry's most trusted authorities on promotional merchandise. As well as supplier relations, product sourcing and pricing, Adam is also responsible for ensuring our promotional merchandise is presented on the website in the most effective manner. His expertise makes him the go-to person on the team for spotting merchandise trends and he's highly experienced in identifying the best branded products to meet our customers' needs. When he's not working, Adam enjoys travel, electronic music and all forms of cinema.