Christmas Tree Seed Sticks
Product Code: 209836
Delivered as early as 5th January
Step 1
Select your product options
Branding options (1 available)
Step 2
Select your
Everything Included
These prices include:
Logo printing costs
Delivery charges
Any additional charges
It really is everything included!
price
Your logo/artwork (optional)
View our Artwork Guidelines to see which file types are best for your branding option.
Your logo/artwork
View our Artwork Guidelines to see which file types are best for your branding option.
Click to upload
Tap to upload
No thanks, i'll do it later
Choose your delivery date
When is your delivery required?
Please select your 'Everything Included Price' before selecting your delivery date.
No hidden charges
Price match guarantee
Delivered on time

No hidden charges
Price match guarantee
Delivered on time

The
Guarantee
The best price on the market
Found it cheaper elsewhere? We'll price match on any like-for-like product.
No hidden charges
The Everything Included price we show is the price you'll pay. It really is that simple!
Delivered on time
We pride ourselves on ensuring that your products will always be with you in time for your deadline.
5 star experience
From our excellent customer reviews to our multiple industry awards, you can be confident that we're the best in the business.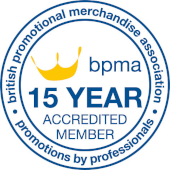 Christmas Tree Seed Sticks
Delivered as early as 5th January
Product Details
Print Options
Full colour
About this Product
Our promotional festive Christmas Tree Seed Sticks can perfectly suit ecology and conservation brands, natural and organic Brands as well as gardening and outdoor brands for eco-friendly merchandise.
Manufactured from recycled paper and 100% recycled greyboard.
Send seasonal greetings with this sustainable Christmas gift. An eco-friendly alternative to traditional corporate Christmas cards for your clients. This pack contains seeded matchsticks embedded with a Christmas Tree seed (Picea Abies), which can be grown into a real Christmas Tree.
This pack is ideal for any business looking to spread some Christmas cheer with a seasonal promotion with a difference. Perfect for promotions aimed at schools, families, gardeners and retail customers. The packs can be easily posted for direct mail campaigns and seasons greetings thanks to their slim design.
Our tree-shaped seed pack contains 5 seed sticks that are ready to be planted and turned into new trees with a little time and love. Trees symbolise many things including nature, life, strength, protection, wisdom and establishing roots. This branded seed stick pack is suitable for many types of businesses, including universities, health industries, gardening brands, eco holidays and outdoor brands.
Also available with wildflowers, mixed herbs and selected fruits and vegetables - please enquire for list of options.
Shelf-life: 18 months approx. with proper storage.
Product managed by
With 12 years of experience in the promotional merchandise industry, Katie speaks with true authority about all matters related to promotional products. Her attention to detail and creative flair ensure that product details, prices, imagery and descriptions are accurate and answer all our customers' questions. Her articles and other product-related content have become truly trusted sources of information and inspiration for anyone deciding on their next promotional product order. In another life, Katie would have been a star Quidditch player.