Tao Bottle and Can Opener Keychain
Product Code: 234387
Delivered as early as 20th December
Step 1
Select your product options
Product colour(s) / material(s)
Branding options (6 available)
Step 2
Select your
Everything Included
These prices include:
Logo printing costs
Delivery charges
Any additional charges
It really is everything included!
price
Your logo/artwork (optional)
View our Artwork Guidelines to see which file types are best for your branding option.
Your logo/artwork
View our Artwork Guidelines to see which file types are best for your branding option.
Click to upload
Tap to upload
No thanks, i'll do it later
Choose your delivery date
When is your delivery required?
Please select your 'Everything Included Price' before selecting your delivery date.
No hidden charges
Price match guarantee
Delivered on time

No hidden charges
Price match guarantee
Delivered on time

The
Guarantee
The best price on the market
Found it cheaper elsewhere? We'll price match on any like-for-like product.
No hidden charges
The Everything Included price we show is the price you'll pay. It really is that simple!
Delivered on time
We pride ourselves on ensuring that your products will always be with you in time for your deadline.
5 star experience
From our excellent customer reviews to our multiple industry awards, you can be confident that we're the best in the business.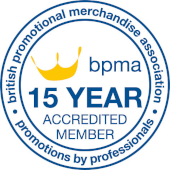 Tao Bottle and Can Opener Keychain
Delivered as early as 20th December
Product colour(s) / material(s)
Product Details
Print Area
W36 x H6mm (spot colours), W36 x H6mm (engraved), W38 x H8mm (full colour)
Print Options
Spot colours (pad print), Engraved, Full colour (domed)
About this Product
Our Tao Bottle and Can Opener Keychain are a practical and stylish way to promote your brand. This custom-branded versatile accessory is perfect for on-the-go use, allowing your customers to effortlessly open bottles and cans wherever they go.
Crafted from light but high-quality aluminium, our promotional keychains are built to last, ensuring that your brand will be front and centre for years to come. The sleek design and durable construction make this logo-engraved keychain an ideal fit for any marketing event or promotion, making it a must-have for any brand looking to make a lasting impression at a low price point.
With various customisation options, you can add your logo or branding to the keychain to create a unique and personalised accessory that truly represents your brand. Choose from Spot colour print, full-colour print with a domed finish or laser engraving.
Key Features:
Metallic finish
Made from light aluminium for durability and long-lasting use
Convenient and practical accessory for opening bottles and cans on-the-go
Customisable with your brand logo via printing or engraving
Lightweight and compact for easy carrying in pockets or on keyrings
Makes a great giveaway gift or promotional item for customers, clients, or employees
Can be sold as a standalone product or bundled with other items
Easy to clean and maintain for repeated use
Provides a cost-effective way to promote your brand and increase visibility
Suitable for a wide range of industries, including food and beverage, hospitality, and outdoor events
Product managed by
Adam has been leading the Product team for over 18 years, during which time he's built up an enviable reputation as one of the industry's most trusted authorities on promotional merchandise. As well as supplier relations, product sourcing and pricing, Adam is also responsible for ensuring our promotional merchandise is presented on the website in the most effective manner. His expertise makes him the go-to person on the team for spotting merchandise trends and he's highly experienced in identifying the best branded products to meet our customers' needs. When he's not working, Adam enjoys travel, electronic music and all forms of cinema.