MiLi MiTag Tracker Tag
Product Code: 234096
Delivered as early as 13th December
Step 1
Select your product options
Product colour(s) / material(s)
Branding options (1 available)
Step 2
Select your
Everything Included
These prices include:
Logo printing costs
Delivery charges
Any additional charges
It really is everything included!
price
Your logo/artwork (optional)
View our Artwork Guidelines to see which file types are best for your branding option.
Your logo/artwork
View our Artwork Guidelines to see which file types are best for your branding option.
Click to upload
Tap to upload
No thanks, i'll do it later
Choose your delivery date
When is your delivery required?
Please select your 'Everything Included Price' before selecting your delivery date.
No hidden charges
Price match guarantee
Delivered on time

No hidden charges
Price match guarantee
Delivered on time

The
Guarantee
The best price on the market
Found it cheaper elsewhere? We'll price match on any like-for-like product.
No hidden charges
The Everything Included price we show is the price you'll pay. It really is that simple!
Delivered on time
We pride ourselves on ensuring that your products will always be with you in time for your deadline.
5 star experience
From our excellent customer reviews to our multiple industry awards, you can be confident that we're the best in the business.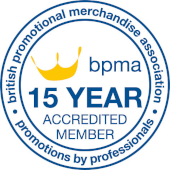 MiLi MiTag Tracker Tag
Delivered as early as 13th December
Product colour(s) / material(s)
Product Details
Product Size
38.5 x 38.5 x 9mm
Print Options
Full colour
About this Product
Our promotional printed Tracker tag is perfect for anyone who wants to add an extra layer of security to their valuable items. Whether you're a frequent traveller who wants to keep your luggage safe or a parent who wants to make sure your child's backpack doesn't get lost, our custom-printed tags are the perfect solution.
These Mili MiTags are specifically designed for working with Apple products and work with Find My. These location trackers include a CR2032 battery which is a coin-style, high-energy, high-density battery. The tags come with a black or white key fob which is made from leather and this holds the MiTag and keeps it safe.
In addition to these fantastic tracking devices, they are water resistant. They are compatible with Bluetooth 5.0 so they can connect to iPhone, iPad, iPod and Apple watches that use the latest versions of IOS.
With our custom-printed tag tracker, you can rest easy knowing that you can find your belongings.
Key Features:
MFI approved (only works with Apple devices)
Compatible with Bluetooth 5.0
Locate your missing items using the Find My network
Connects to iPhone, iPad, iPod touch and apple watch
Uses the latest version of IOS
An extra layer of security for your belongings, giving you peace of mind
Supplied with a CR2032 battery
Includes a black or off-white leather key fob
Attach to your favourite valuable items
Track the location of the tag if you lose the item it's attached to
Other Important Information:
Prices listed are for a full-colour print to 1 side of the tracker, and a 1 colour print to 1 side of the leather fob
Product managed by
Adam has been leading the Product team for over 18 years, during which time he's built up an enviable reputation as one of the industry's most trusted authorities on promotional merchandise. As well as supplier relations, product sourcing and pricing, Adam is also responsible for ensuring our promotional merchandise is presented on the website in the most effective manner. His expertise makes him the go-to person on the team for spotting merchandise trends and he's highly experienced in identifying the best branded products to meet our customers' needs. When he's not working, Adam enjoys travel, electronic music and all forms of cinema.