Organic Coloured Cotton Tote Bags
Product Code: 226612
Delivered as early as 19th December
Step 1
Select your product options
Product colour(s) / material(s)
Branding options (4 available)
Step 2
Select your
Everything Included
These prices include:
Logo printing costs
Delivery charges
Any additional charges
It really is everything included!
price
Your logo/artwork (optional)
View our Artwork Guidelines to see which file types are best for your branding option.
Your logo/artwork
View our Artwork Guidelines to see which file types are best for your branding option.
Click to upload
Tap to upload
No thanks, i'll do it later
Choose your delivery date
When is your delivery required?
Please select your 'Everything Included Price' before selecting your delivery date.
No hidden charges
Price match guarantee
Delivered on time

No hidden charges
Price match guarantee
Delivered on time

The
Guarantee
The best price on the market
Found it cheaper elsewhere? We'll price match on any like-for-like product.
No hidden charges
The Everything Included price we show is the price you'll pay. It really is that simple!
Delivered on time
We pride ourselves on ensuring that your products will always be with you in time for your deadline.
5 star experience
From our excellent customer reviews to our multiple industry awards, you can be confident that we're the best in the business.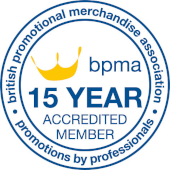 Organic Coloured Cotton Tote Bags
Delivered as early as 19th December
Product colour(s) / material(s)
Product Details
Print Options
Spot colours
About this Product
If you're looking for the perfect balance of price, practicality and eco-friendly credentials, our branded Organic Coloured Cotton Tote Bags are a great choice. A sustainable cotton shopper made from GOTS-certified organic cotton complete with a large open main compartment.
The reusable bag has two handles with a dropdown height of approximately 32cm. Ideal for any kind of campaign, these Orissa Organic Cotton Tote Bags can be used easily to promote your brand on the move with every use.
They provide an excellent branding area to achieve maximum exposure for your logo. Ideal for direct mail campaigns as well thanks to their lightweight design. It's easy to send them via post to reach even more existing and potential customers, or you can even hand them out at events, shows or exhibitions or for resale purposes.
Printed tote bags are at the heart of promotional merchandise. They can be used at various events and they provide a practical product for the recipients. Used for a long time, they provide constant brand exposure for your logo.
Key Features:
Eco-friendly
Reusable
Made from GOTS (Global Organic Textile Standard) certified 100g/m2 organic cotton and features a generic organic cotton label
Handles with an approximate dropdown height of 32cm and large, open main compartment
Generous print area; can also be supplied plain stock
Resistance up to 10kg of weight
Available in a choice of colours; for a more simplistic style, look at our Organic Cotton Tote Bags
Product managed by
With 12 years of experience in the promotional merchandise industry, Katie speaks with true authority about all matters related to promotional products. Her attention to detail and creative flair ensure that product details, prices, imagery and descriptions are accurate and answer all our customers' questions. Her articles and other product-related content have become truly trusted sources of information and inspiration for anyone deciding on their next promotional product order. In another life, Katie would have been a star Quidditch player.