Ogio Renegade Backpacks
Product Code: 197568
Delivered as early as 18th December
Step 1
Select your product options
Product colour(s) / material(s)
This product is available exclusively in this option.
Branding options (1 available)
Step 2
Select your
Everything Included
These prices include:
Logo printing costs
Delivery charges
Any additional charges
It really is everything included!
price
Your logo/artwork (optional)
View our Artwork Guidelines to see which file types are best for your branding option.
Your logo/artwork
View our Artwork Guidelines to see which file types are best for your branding option.
Click to upload
Tap to upload
No thanks, i'll do it later
Choose your delivery date
When is your delivery required?
Please select your 'Everything Included Price' before selecting your delivery date.
No hidden charges
Price match guarantee
Delivered on time

No hidden charges
Price match guarantee
Delivered on time

The
Guarantee
The best price on the market
Found it cheaper elsewhere? We'll price match on any like-for-like product.
No hidden charges
The Everything Included price we show is the price you'll pay. It really is that simple!
Delivered on time
We pride ourselves on ensuring that your products will always be with you in time for your deadline.
5 star experience
From our excellent customer reviews to our multiple industry awards, you can be confident that we're the best in the business.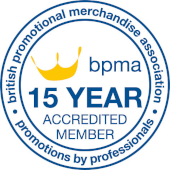 Ogio Renegade Backpacks
Delivered as early as 18th December
Product colour(s) / material(s)
This product is available exclusively in this option.
Product Details
Product Size
19.5" x 14" x 10"
Print Area
90 x 50mm (front pocket)
Print Options
Embroidered
About this Product
Custom branded Ogio Renegade Backpacks are top quality business rucksacks, each with an armour-protected dedicated laptop compartment with RSS technology which cradles your laptop so it never hits bottom. Fits most 15" laptops and selected 17" laptops*. The ideal promotional gift for all conference and work essentials. Perfect for busy commuters and executives that travel frequently.
The Ogio Laptop Bag can be embroidered with your company logo as a practical business gift of high-percieved value. They are certain to be used again and again, keeping your business name in pride of place during all commutes, business meetings, lectures or workdays.
The useful sections and pockets are numerous. As well as the main laptop compartment, there are also integrated foam panels to keep other electronics and valuables protected, including a padded iPad/Tablet PC/E-reader pocket.
Don't forget the crush-proof tech vault pocket with soft tricot liner, padded mouse/digital camera pocket, dual side water bottle/accessory holders, quick access expandable phone pocket and deluxe organisation panel with zippered stash pocket.
These branded laptop backpacks not only offer incredible practical opportunities for all your business and everyday essentials, but are also manufactured with your comfort in mind. Made from durable 600D polyester pindot, our executive backpacks each have fully adjustable ergonomic shoulder straps (with sternum straps and increased shoulder strap foam), a soft-touch padded neoprene grab handle, plus a HUB (Hybrid Unibody Backpanel) for ultimate comfort.
*Approximate laptop pocket dimensions are: 15.5" x 10.5" x 1"
All Ogio products are to be decorated/embellished before resale - plain stock orders are not available on these products.
Please note: embroidered prices shown are based on a personalisation area of 90 x 50mm. Artwork that falls outside of this area may incur additional charges.
50+ units are priced for a pallet delivery - please contact us for pricing on an alternative delivery option if you cannot accept pallet deliveries.
Product managed by
With 12 years of experience in the promotional merchandise industry, Katie speaks with true authority about all matters related to promotional products. Her attention to detail and creative flair ensure that product details, prices, imagery and descriptions are accurate and answer all our customers' questions. Her articles and other product-related content have become truly trusted sources of information and inspiration for anyone deciding on their next promotional product order. In another life, Katie would have been a star Quidditch player.