Maidstone 5oz Recycled Cotton Tote Bag
Product Code: 226797
Delivered as early as 3rd January
Step 1
Select your product options
Product colour(s) / material(s)
Branding options (4 available)
Step 2
Select your
Everything Included
These prices include:
Logo printing costs
Delivery charges
Any additional charges
It really is everything included!
price
Your logo/artwork (optional)
View our Artwork Guidelines to see which file types are best for your branding option.
Your logo/artwork
View our Artwork Guidelines to see which file types are best for your branding option.
Click to upload
Tap to upload
No thanks, i'll do it later
Choose your delivery date
When is your delivery required?
Please select your 'Everything Included Price' before selecting your delivery date.
No hidden charges
Price match guarantee
Delivered on time

No hidden charges
Price match guarantee
Delivered on time

The
Guarantee
The best price on the market
Found it cheaper elsewhere? We'll price match on any like-for-like product.
No hidden charges
The Everything Included price we show is the price you'll pay. It really is that simple!
Delivered on time
We pride ourselves on ensuring that your products will always be with you in time for your deadline.
5 star experience
From our excellent customer reviews to our multiple industry awards, you can be confident that we're the best in the business.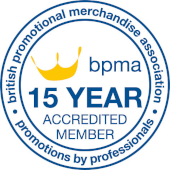 Maidstone 5oz Recycled Cotton Tote Bag
Delivered as early as 3rd January
Product colour(s) / material(s)
Product Details
Product Size
H420 x W380mm
Print Area
H260 x W225mm (spot colours), 220 x 220mm (full colour)
Print Options
Spot colours, Full colour (transfer)
About this Product
These promotional printed Maidstone 5oz Recycled Cotton Totes are ideal for a wide range of purposes.
These simplistic tote bags make great plastic carrier bag alternatives and are also perfect for handing out at events such as university freshers' fairs and corporate conferences.
The recycled cotton is made from excess cotton textile waste from clothing and bedding production. For added durability, this has been blended with recycled polyester. This mitigates waste and is a more sustainable alternative to disposable plastic bags because products are made from existing textiles instead of raw materials, therefore reducing the resources required to harvest raw cotton.
These bags have a natural colour and feature contrasting trim and handles in either black, blue, red, or green. The handles on this bag are long enough to comfortably fit over the shoulder or to be held by hand.
These tote bags can be printed in spot colours or via a full-colour transfer. You can have your logo, image, or brand message printed onto these bags so they can be designed the way that you wish. Another huge positive of these bags is the fact that they are made from recycled cotton (60%) and recycled polyester (40%) making them both recyclable and eco-friendly.
The recycled cotton used for these bags has also not been bleached or re-dyed. This bag can be re-recycled at a textiles bank or your nearest recycling centre once it's no longer needed.
Key Features:
Made from recycled cotton (60%) and R-Pet (40%)
Recyclable
An eco-friendly giveaway that promises day-to-day visibility for your logo
Branded with your full-colour design via transfer or spot-colour printing
Long handles and a large capacity inside the bag
Designed with a contrasting colour trim in red, black, green, blue or black
Other Important Information:
Supplied in recyclable cardboard boxes
Full colour transfer printing may leave an outline of 2mm around all edges. Our printer will try and match this to the best of our ability to the branded bag of your choice, but due to bag textures, this will never be exact and may be visible.
Product managed by
Poppy Walmsley joined the Total Merchandise team in September 2022. As Product Team Assistant, she has her finger firmly on the pulse of the UK's latest promotional merchandise trends, helping to bring our customers the best range of exciting new products. When Poppy isn't working, she's daydreaming about where she wants to travel next. The number one location on her bucket list? The Bahamas - she wants to swim with the pigs!