Howard Rucksack
Product Code: 234835
Delivered as early as 20th December
Step 1
Select your product options
Product colour(s) / material(s)
Branding options (4 available)
Step 2
Select your
Everything Included
These prices include:
Logo printing costs
Delivery charges
Any additional charges
It really is everything included!
price
Your logo/artwork (optional)
View our Artwork Guidelines to see which file types are best for your branding option.
Your logo/artwork
View our Artwork Guidelines to see which file types are best for your branding option.
Click to upload
Tap to upload
No thanks, i'll do it later
Choose your delivery date
When is your delivery required?
Please select your 'Everything Included Price' before selecting your delivery date.
No hidden charges
Price match guarantee
Delivered on time

No hidden charges
Price match guarantee
Delivered on time

The
Guarantee
The best price on the market
Found it cheaper elsewhere? We'll price match on any like-for-like product.
No hidden charges
The Everything Included price we show is the price you'll pay. It really is that simple!
Delivered on time
We pride ourselves on ensuring that your products will always be with you in time for your deadline.
5 star experience
From our excellent customer reviews to our multiple industry awards, you can be confident that we're the best in the business.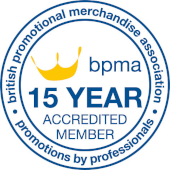 Howard Rucksack
Delivered as early as 20th December
Product colour(s) / material(s)
Product Details
Product Size
450 x 280 x 140mm
Print Area
120 x 120mm (spot colour/full colour, front pocket), 90 x 50mm (embroidered, top front)
Print Options
Spot colour, Full colour, Embroidered
About this Product
Our promotional Howard Rucksack is a fantastic bag for your customers to take around with them on the go to show off your branding. This bag is made from 600D polyester, allowing it to be a great quality bag so your customers can carry all of their important documents and everyday essentials.
This custom-branded backpack features adjustable shoulder straps to supply your customers with comfort when carrying to and from the office/school. It also features a large main compartment and a large front pocket for easy access to all of the important information. The large pocket is also perfect for storing all of your customer's everyday essentials in a safe and secure place.
These rucksacks are available in a choice of classic colours, meaning there is always a perfect colour to suit your logo design or branding. Your design can be placed on this backpack in a spot colour, full colour or embroidered design to gain large amounts of brand visibility when it is in use.
Key Features:
Made from 600D polyester
Available in three classic colours
Features an adjustable shoulder strap
Has a large main compartment for easy access to important information
Includes a large front pocket and a black trim
Great for school or work
Brilliant brand promotion on the go
Year-round usability
Ideal giveaway item for all students at shows and exhibitions
Other Important Information:
Supplied in recyclable cardboard boxes

Full colour transfer printing may leave an outline of 2mm around all edges. Our printer will try and match this to the best of our ability to the fabric of your choice, but due to different textures, this will never be exact and may be visible.
Product managed by
Poppy Walmsley joined the Total Merchandise team in September 2022. As Product Team Assistant, she has her finger firmly on the pulse of the UK's latest promotional merchandise trends, helping to bring our customers the best range of exciting new products. When Poppy isn't working, she's daydreaming about where she wants to travel next. The number one location on her bucket list? The Bahamas - she wants to swim with the pigs!