Smart Puzzle Ball
Product Code: 226113
Delivered as early as 9th January
Step 1
Select your product options
Product colour(s) / material(s)
Branding options (1 available)
Step 2
Select your
Everything Included
These prices include:
Logo printing costs
Delivery charges
Any additional charges
It really is everything included!
price
Your logo/artwork (optional)
View our Artwork Guidelines to see which file types are best for your branding option.
Your logo/artwork
View our Artwork Guidelines to see which file types are best for your branding option.
Click to upload
Tap to upload
No thanks, i'll do it later
Choose your delivery date
When is your delivery required?
Please select your 'Everything Included Price' before selecting your delivery date.
No hidden charges
Price match guarantee
Delivered on time

No hidden charges
Price match guarantee
Delivered on time

The
Guarantee
The best price on the market
Found it cheaper elsewhere? We'll price match on any like-for-like product.
No hidden charges
The Everything Included price we show is the price you'll pay. It really is that simple!
Delivered on time
We pride ourselves on ensuring that your products will always be with you in time for your deadline.
5 star experience
From our excellent customer reviews to our multiple industry awards, you can be confident that we're the best in the business.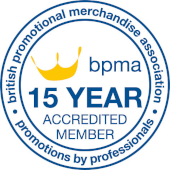 Smart Puzzle Ball
Delivered as early as 9th January
Product colour(s) / material(s)
Product Details
Product Size
58 x 58 x 58mm
Print Options
Spot colour (1 max.)
About this Product
Can you solve the Puzzle Ball? Whether you're trying to solve it or use the ball to help you concentrate or relieve any unwanted stress or anxiety, you won't want to put the Puzzle Ball down. This product is a puzzle as well as a satisfying fidget toy- simply twist and re-arrange the balls to get them back into the correct colour groups. Coming in 6 different colour ways, the Smart Puzzle Ball is a must-have toy for fidgety hands.
What's even better is that our custom product is customisable in one spot colour printing, allowing you to add your amazing and unique twist to these balls. Furthermore, there is a generous branding space on our corporate puzzle balls, giving you a big opportunity to print and promote your logo to the best of your ability! This makes our item perfect to give away at tradeshows, networking events, corporate parties etc.
Key Features:
Customisable in 1 spot colour printing
Stress-relieving properties
Generous branding space
Low minimum order quantity of 30 units
Contains a manual
Great value promotional ball
Product managed by
With 12 years of experience in the promotional merchandise industry, Katie speaks with true authority about all matters related to promotional products. Her attention to detail and creative flair ensure that product details, prices, imagery and descriptions are accurate and answer all our customers' questions. Her articles and other product-related content have become truly trusted sources of information and inspiration for anyone deciding on their next promotional product order. In another life, Katie would have been a star Quidditch player.