Reusable Recycled Paperclips
Product Code: 198679
Delivered as early as 19th December
Step 1
Select your product options
Product colour(s) / material(s)
Branding options (2 available)
Step 2
Select your
Everything Included
These prices include:
Logo printing costs
Delivery charges
Any additional charges
It really is everything included!
price
Your logo/artwork (optional)
View our Artwork Guidelines to see which file types are best for your branding option.
Your logo/artwork
View our Artwork Guidelines to see which file types are best for your branding option.
Click to upload
Tap to upload
No thanks, i'll do it later
Choose your delivery date
When is your delivery required?
Please select your 'Everything Included Price' before selecting your delivery date.
No hidden charges
Price match guarantee
Delivered on time

No hidden charges
Price match guarantee
Delivered on time

The
Guarantee
The best price on the market
Found it cheaper elsewhere? We'll price match on any like-for-like product.
No hidden charges
The Everything Included price we show is the price you'll pay. It really is that simple!
Delivered on time
We pride ourselves on ensuring that your products will always be with you in time for your deadline.
5 star experience
From our excellent customer reviews to our multiple industry awards, you can be confident that we're the best in the business.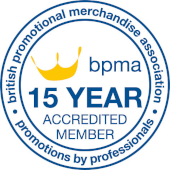 Reusable Recycled Paperclips
Delivered as early as 19th December
Product colour(s) / material(s)
Product Details
Print Options
Full colour
About this Product
Promotional Reusable Recycled Paperclips made in the UK from recycled plastic and digitally printed in full colour as standard. Available in 8 standard colours to enable you to find the best to suit your brand.
An inexpensive yet brand awareness-raising promotional product certain to help any business keep their important documents or notes organised. They're even ideal for students, teachers or people at home. Small but with great branding area to make sure your logo is always in plain sight. Paperclips are sure be found in every office so why not let customers or staff use ones with your branding on it?
Unlike their smaller counterparts, they are also a lot sturdier so can be reused time and time again.
Please note that this product is made from 100% recycled plastic and can contain coloured speckles as a result of the recycling process.
Key Features:
Made from 100% recycled materials
Print your design in full colour as standard
Available in 8 colours
Gain large amounts of brand visibility
Ideal for students, teachers, or people at home
Sturdy and can be used time and time again
Other Important Information:
Supplied in biodegradable and recycled bags that are then packed into recycled cardboard boxes
Pantone matching is available from 1000 units at an extra cost - please contact us for more information!
Product managed by
With 12 years of experience in the promotional merchandise industry, Katie speaks with true authority about all matters related to promotional products. Her attention to detail and creative flair ensure that product details, prices, imagery and descriptions are accurate and answer all our customers' questions. Her articles and other product-related content have become truly trusted sources of information and inspiration for anyone deciding on their next promotional product order. In another life, Katie would have been a star Quidditch player.