Dual Powered Desk Calculators
Product Code: 192184
Delivered as early as 5th January
Step 1
Select your product options
Product colour(s) / material(s)
Branding options (5 available)
Step 2
Select your
Everything Included
These prices include:
Logo printing costs
Delivery charges
Any additional charges
It really is everything included!
price
Your logo/artwork (optional)
View our Artwork Guidelines to see which file types are best for your branding option.
Your logo/artwork
View our Artwork Guidelines to see which file types are best for your branding option.
Click to upload
Tap to upload
No thanks, i'll do it later
Choose your delivery date
When is your delivery required?
Please select your 'Everything Included Price' before selecting your delivery date.
No hidden charges
Price match guarantee
Delivered on time

No hidden charges
Price match guarantee
Delivered on time

The
Guarantee
The best price on the market
Found it cheaper elsewhere? We'll price match on any like-for-like product.
No hidden charges
The Everything Included price we show is the price you'll pay. It really is that simple!
Delivered on time
We pride ourselves on ensuring that your products will always be with you in time for your deadline.
5 star experience
From our excellent customer reviews to our multiple industry awards, you can be confident that we're the best in the business.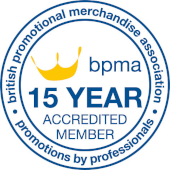 Dual Powered Desk Calculators
Delivered as early as 5th January
Product colour(s) / material(s)
Product Details
Product Size
195 x 106 x 40mm
Print Area
50 x 20mm (spot colours), 90 x 25mm (full colour)
Print Options
Spot colours, Full colour
About this Product
Personalised Dual Powered Desk Calculator, a modern 8 digit desktop calculator available in 3 colours to choose from. Suitable for schools, offices, households and much more, these branded calculators boast a clear, easy-to-read display and are sure to be used on a day-to-day basis offering continued exposure of your branding.
These are great promotional gifts for any business as they can be used daily allowing your branding to gain large amounts of brand visibility. It features a large branding area and large button sizes. This means it is much less likely for a mistake to be made.
Key Features:
Great for school, college, university, and work
Dual powered
Batteries are included
8 digit desktop calculator
Clear, easy-to-read display
Can be used day to day
A great promotional gift for any business
constant exposure to your branding
Ideal desk addition
Generous branding area
Large button sizes
Excellent value promotional item
Product managed by
Adam has been leading the Product team for over 18 years, during which time he's built up an enviable reputation as one of the industry's most trusted authorities on promotional merchandise. As well as supplier relations, product sourcing and pricing, Adam is also responsible for ensuring our promotional merchandise is presented on the website in the most effective manner. His expertise makes him the go-to person on the team for spotting merchandise trends and he's highly experienced in identifying the best branded products to meet our customers' needs. When he's not working, Adam enjoys travel, electronic music and all forms of cinema.