Type IIR Medical Face Masks
Product Code: 209668
Delivered as early as 18th December
Step 1
Select your product options
Branding options (1 available)
Step 2
Select your
Everything Included
These prices include:
Logo printing costs
Delivery charges
Any additional charges
It really is everything included!
price
Your logo/artwork (optional)
View our Artwork Guidelines to see which file types are best for your branding option.
Your logo/artwork
View our Artwork Guidelines to see which file types are best for your branding option.
Click to upload
Tap to upload
No thanks, i'll do it later
Choose your delivery date
When is your delivery required?
Please select your 'Everything Included Price' before selecting your delivery date.
No hidden charges
Price match guarantee
Delivered on time

No hidden charges
Price match guarantee
Delivered on time

The
Guarantee
The best price on the market
Found it cheaper elsewhere? We'll price match on any like-for-like product.
No hidden charges
The Everything Included price we show is the price you'll pay. It really is that simple!
Delivered on time
We pride ourselves on ensuring that your products will always be with you in time for your deadline.
5 star experience
From our excellent customer reviews to our multiple industry awards, you can be confident that we're the best in the business.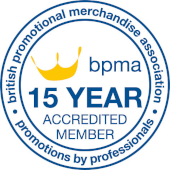 Type IIR Medical Face Masks
Delivered as early as 18th December
Product Details
Print Options
Not available
About this Product
Type IIR Medical Face Masks with soft and strong ear elastic and nose clamp ensuring a good fit. This single-use 3 layer mask is made of non-woven polypropylene and has a high bacterial filtration, recommended for use by the general population and healthcare professionals to reduce cross-contamination. Protecting against and minimising the risk of infection.
Provides comfort through breathable material that does not irritate the skin with a nose clamp to assist fitting. Type IIR fluid repellent.
CE marked in accordance with EU Directive on Medical Devices 93/42 / EEC, Annex V.3&Vii, Class 1 rule 1. Type IIR approved in accordance with EN 14683:2019.
Our Type IIR face mask has a bacteria Filter Effect (BFE) of ≥ 98% and splash resistance. Biocompatibility tested. Only available in increments of 50 (minimum order quantity 50 pieces).
Supplied in boxes of 50. Disposable only (not washable). The appearance of the mask and box may vary from images. Storage: Store dry, at room temperature and not in direct sunlight. Brand and box design can change without notice.
Please note: Covering your face (nose & mouth) can help reduce the spread of viral matter. This mask will not prevent you from contracting a virus but it may help in stopping the spread. We would always advise incorporating our face masks into normal health and hygiene, and social distancing practices, including regular hand washing.
Explore more branded face masks.
Product managed by
Adam has been leading the Product team for over 18 years, during which time he's built up an enviable reputation as one of the industry's most trusted authorities on promotional merchandise. As well as supplier relations, product sourcing and pricing, Adam is also responsible for ensuring our promotional merchandise is presented on the website in the most effective manner. His expertise makes him the go-to person on the team for spotting merchandise trends and he's highly experienced in identifying the best branded products to meet our customers' needs. When he's not working, Adam enjoys travel, electronic music and all forms of cinema.