Total Recycled Repreve Trucker Caps
Product Code: 233978
Delivered as early as 5th January
Step 1
Select your product options
Product colour(s) / material(s)
Branding options (2 available)
Step 2
Select your
Everything Included
These prices include:
Logo printing costs
Delivery charges
Any additional charges
It really is everything included!
price
Your logo/artwork (optional)
View our Artwork Guidelines to see which file types are best for your branding option.
Your logo/artwork
View our Artwork Guidelines to see which file types are best for your branding option.
Click to upload
Tap to upload
No thanks, i'll do it later
Choose your delivery date
When is your delivery required?
Please select your 'Everything Included Price' before selecting your delivery date.
No hidden charges
Price match guarantee
Delivered on time

No hidden charges
Price match guarantee
Delivered on time

The
Guarantee
The best price on the market
Found it cheaper elsewhere? We'll price match on any like-for-like product.
No hidden charges
The Everything Included price we show is the price you'll pay. It really is that simple!
Delivered on time
We pride ourselves on ensuring that your products will always be with you in time for your deadline.
5 star experience
From our excellent customer reviews to our multiple industry awards, you can be confident that we're the best in the business.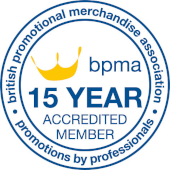 Total Recycled Repreve Trucker Caps
Delivered as early as 5th January
Product colour(s) / material(s)
Product Details
Product Size
One adult size
Print Options
Embroidered (standard thread), Embroidered (recycled thread)
About this Product
Our Total Recycled Repreve Trucker Caps are made from 100% Recycled Repreve outer fabric on the front panels and peak. The side and rear mesh panels are made from classic polyester, and there is a traditional snap adjuster at the back.
A premium promotional branded cap that has been made to a high standard.
Repreve is the global leader in manufacturing recycled material fibres sourced from bottles that are at high risk of entering the world's waterways, transforming billions of recycled plastic bottles into sustainable polyester.
Many world-known brands use Repreve recycled material to produce their own products like Fitbit, Hard Rock, O'Neil, Quicksilver, Speedo, Zoggs, Guess, Jockey, Sealy and so many more.
Each cap comes with a removable sticker on the peak that certifies that the fabric has used approximately 2 bottles to create it along with a QR code that when scanned will link the user to the Repreve website which will introduce them to the Repreve brand and how they make the recycled material.
This cap can also be branded with recycled embroidery thread at no extra cost, these threads come in fewer shades than standard.
Key Features:
100% Recycled Repreve outer fabric on front panels and peak
Includes peak sticker with QR code to the website showing the environmental benefits of Repreve fabric
100% Polyester Mesh Rear
Recycled thread is available for embroidered logos (reduced shades)
Made to a high-level premium quality
Available in 4 different colours
Padded cotton sweatband
Plastic Snap adjuster
REACH compliant
Perfect for any time of the year
5-panel premium structured cap
Embroider your logo to the cap
The embroidered design would be placed on the front
Other Important Information:
Supplied in recyclable cardboard boxes
Product managed by
Adam has been leading the Product team for over 18 years, during which time he's built up an enviable reputation as one of the industry's most trusted authorities on promotional merchandise. As well as supplier relations, product sourcing and pricing, Adam is also responsible for ensuring our promotional merchandise is presented on the website in the most effective manner. His expertise makes him the go-to person on the team for spotting merchandise trends and he's highly experienced in identifying the best branded products to meet our customers' needs. When he's not working, Adam enjoys travel, electronic music and all forms of cinema.