Recycled Thinsulate Beanie
Product Code: 226708
Delivered as early as 2nd January
Step 1
Select your product options
Product colour(s) / material(s)
Branding options (5 available)
Step 2
Select your
Everything Included
These prices include:
Logo printing costs
Delivery charges
Any additional charges
It really is everything included!
price
Your logo/artwork (optional)
View our Artwork Guidelines to see which file types are best for your branding option.
Your logo/artwork
View our Artwork Guidelines to see which file types are best for your branding option.
Click to upload
Tap to upload
No thanks, i'll do it later
Choose your delivery date
When is your delivery required?
Please select your 'Everything Included Price' before selecting your delivery date.
No hidden charges
Price match guarantee
Delivered on time

No hidden charges
Price match guarantee
Delivered on time

The
Guarantee
The best price on the market
Found it cheaper elsewhere? We'll price match on any like-for-like product.
No hidden charges
The Everything Included price we show is the price you'll pay. It really is that simple!
Delivered on time
We pride ourselves on ensuring that your products will always be with you in time for your deadline.
5 star experience
From our excellent customer reviews to our multiple industry awards, you can be confident that we're the best in the business.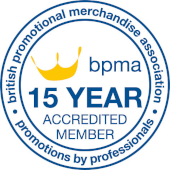 Recycled Thinsulate Beanie
Delivered as early as 2nd January
Product colour(s) / material(s)
Product Details
Print Area
90 x 40mm (spot colour), 90 x 50mm (Embroidered)
Print Options
Spot colour, Embroidered
About this Product
Our custom-branded Recycled Thinsulate Beanies are perfect for the winter and guaranteed to keep you all nice and warm! Available in Black, Navy, and Red with a matching coloured cotton twill patch on the front.
Your woolly hat is made from 50% recycled materials that include the equivalent of a 1-litre plastic bottle, making this so much better for the environment and giving you an eco-friendly alternative to your usual hat. It is also made with double thickness and a thermal lining for warmth while out in the cold.
Print your company logo onto your new hat in either spot colour or embroidered design to the twill patch, an effective way for showing off your brand due to the prominent position for all to see.
Key Features:
Recycled beanie
Made from 50% recycled materials
Eco-friendly
Uses the equivalent of 1 1litre plastic bottle
Thermal lined
Made to one size fits all
3M label sewn inside
Easy to wash and quickly dries
An effective way of showing off your brand
Cotton twill patch to print your logo on
Has double thickness for warmth
Comes with a deep cuff and soft-feel knit
Other Important Information:
These beanies come supplied in recyclable and biodegradable cardboard boxes
Do not bleach
Do not iron, dry clean, or tumble dry
Reshape the hat whilst damp
Machine wash at a 40-degree permanent press
Product managed by
Rebecca joined Total Merchandise as a trainee in June 2022 and has excelled her way through the ranks to become Senior Product Administrator. Under the mentorship of Product Team manager Adam and Product Team supervisor Katie, Rebecca has quickly developed an in-depth understanding of the industry and has a keen eye for exciting new merchandise trends. When she's not researching the latest promotional product ideas, Rebecca loves baking. Watch this space, Great British Bake Off...