Result Core Ladies' Channel Jackets
Product Code: 196459
Delivered as early as 8th January
Step 1
Select your product options
Product colour(s) / material(s)
Branding options (2 available)
Step 2
Select your
Everything Included
These prices include:
Logo printing costs
Delivery charges
Any additional charges
It really is everything included!
price
Your logo/artwork (optional)
View our Artwork Guidelines to see which file types are best for your branding option.
Your logo/artwork
View our Artwork Guidelines to see which file types are best for your branding option.
Click to upload
Tap to upload
No thanks, i'll do it later
Choose your delivery date
When is your delivery required?
Please select your 'Everything Included Price' before selecting your delivery date.
No hidden charges
Price match guarantee
Delivered on time

No hidden charges
Price match guarantee
Delivered on time

The
Guarantee
The best price on the market
Found it cheaper elsewhere? We'll price match on any like-for-like product.
No hidden charges
The Everything Included price we show is the price you'll pay. It really is that simple!
Delivered on time
We pride ourselves on ensuring that your products will always be with you in time for your deadline.
5 star experience
From our excellent customer reviews to our multiple industry awards, you can be confident that we're the best in the business.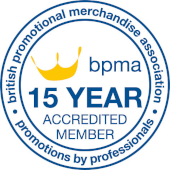 Result Core Ladies' Channel Jackets
Delivered as early as 8th January
Product colour(s) / material(s)
Product Details
Product Size
XS, S, M, L, XL, XXL
Print Area
90 x 50mm (embroidered), 210 x 280mm (full colour transfer)
Print Options
Full colour (transfer), Embroidered
About this Product
Our promotional Result Core Ladies Channel Jackets can be embroidered or printed with your company logo in full colour, and are perfect as branded business gifts or resale items for your customers!
These printed jackets also make great corporate giveaways, creating a united brand identity when worn by your staff. They're certain to keep the wearer warm in the colder months - and all while advertising your campaign or business on the move.
Each of these promotional jackets are also ideal for offering protection from wind and rain, offering the wearer a comfortable feminine fit with an easy-care design.
These personalised coats are each manufactured with waterproof and windproof 100% StormDri polyester, with a PVC coating, 250gsm polyester cosy fleece body lining, 190T Polyester sleeve lining, fully taped waterproof seams, full front zip fastening with storm flap, fold-away hood, adjustable cuffs and handy inside chest pocket for phone or valuables.
These are a great, long-lasting marketing opportunity that can be reused again and again, with mobile advertising potential to flaunt your brand on the go and maximise your investment. An ideal way of showing your business as one that cares about the comfort of its staff and customers.
The full-colour transfer printed option allows you to incorporate many colours into your design, whereas the embroidery option can create an air of class and high perceived value on an already desirable corporate giveaway.
This promotional jacket is also available in a men's version.
Please note: Domestic machine wash at 30 degrees. Do not bleach. Do not tumble dry. Do not iron. When transfer printed, an outline edge may be visible. Embroidered prices shown are based on a personalisation area of 90 x 50mm. Artwork that falls outside of this area may incur additional charges.
Product managed by
Adam has been leading the Product team for over 18 years, during which time he's built up an enviable reputation as one of the industry's most trusted authorities on promotional merchandise. As well as supplier relations, product sourcing and pricing, Adam is also responsible for ensuring our promotional merchandise is presented on the website in the most effective manner. His expertise makes him the go-to person on the team for spotting merchandise trends and he's highly experienced in identifying the best branded products to meet our customers' needs. When he's not working, Adam enjoys travel, electronic music and all forms of cinema.