Portwest Euro Work Coverall
Product Code: 197943
Delivered as early as 2nd January
Step 1
Select your product options
Product colour(s) / material(s)
Branding options (2 available)
Step 2
Select your
Everything Included
These prices include:
Logo printing costs
Delivery charges
Any additional charges
It really is everything included!
price
Your logo/artwork (optional)
View our Artwork Guidelines to see which file types are best for your branding option.
Your logo/artwork
View our Artwork Guidelines to see which file types are best for your branding option.
Click to upload
Tap to upload
No thanks, i'll do it later
Choose your delivery date
When is your delivery required?
Please select your 'Everything Included Price' before selecting your delivery date.
No hidden charges
Price match guarantee
Delivered on time

No hidden charges
Price match guarantee
Delivered on time

The
Guarantee
The best price on the market
Found it cheaper elsewhere? We'll price match on any like-for-like product.
No hidden charges
The Everything Included price we show is the price you'll pay. It really is that simple!
Delivered on time
We pride ourselves on ensuring that your products will always be with you in time for your deadline.
5 star experience
From our excellent customer reviews to our multiple industry awards, you can be confident that we're the best in the business.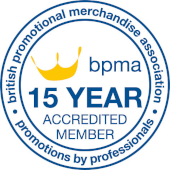 Portwest Euro Work Coverall
Delivered as early as 2nd January
Product colour(s) / material(s)
Product Details
Product Size
M 40/41", L 42/44", XL 46/47", 2XL 48", 3XL 50/52"
Print Area
250 x 210mm (full colour transfer), 90 x 50mm (embroidered)
Print Options
Full colour (transfer), embroidered
About this Product
Custom-branded Portwest Euro Work Coveralls are available in navy or royal blue and would be perfect merchandise or uniform addition for garages, factories and warehouses, featuring your company logos and names to keep your brand on prime display.
These coveralls are made from 65% polyester and 35% cotton and feature 6 available pockets, a concealed stud front, a side elasticated waistband and a UPF rating of 40+ to supply your customers with both comfort and protection whilst they are at work.
You can print your company branding onto these coveralls in a full-colour or embroidered design to give your workforce a professional and united image when working in the public eye.
Key Features:
Made from 65% polyester and 35% cotton
They have a UPF rating of 40+
Includes 6 available pockets
Portwest brand coverall
It is lightweight for enhanced wearer comfort
It comes in a variety of different sizes
Sizes are available with a regular or tall fit
It has a concealed stud front and a side elasticated waistband
Other Important Information:
Packed in cardboard boxes
Wash at a Max temperature of 60 degrees
Tumble dry safe
Do Not bleach
Iron on a max of 150 degrees
Professional dry-cleaning is allowed
Product managed by
Rebecca joined Total Merchandise as a trainee in June 2022 and has excelled her way through the ranks to become Senior Product Administrator. Under the mentorship of Product Team manager Adam and Product Team supervisor Katie, Rebecca has quickly developed an in-depth understanding of the industry and has a keen eye for exciting new merchandise trends. When she's not researching the latest promotional product ideas, Rebecca loves baking. Watch this space, Great British Bake Off...