Gildan Men's Premium Cotton Polo Shirts
Product Code: 217088
Delivered as early as 2nd January
Step 1
Select your product options
Product colour(s) / material(s)
Branding options (10 available)
Step 2
Select your
Everything Included
These prices include:
Logo printing costs
Delivery charges
Any additional charges
It really is everything included!
price
Your logo/artwork (optional)
View our Artwork Guidelines to see which file types are best for your branding option.
Your logo/artwork
View our Artwork Guidelines to see which file types are best for your branding option.
Click to upload
Tap to upload
No thanks, i'll do it later
Choose your delivery date
When is your delivery required?
Please select your 'Everything Included Price' before selecting your delivery date.
No hidden charges
Price match guarantee
Delivered on time

No hidden charges
Price match guarantee
Delivered on time

The
Guarantee
The best price on the market
Found it cheaper elsewhere? We'll price match on any like-for-like product.
No hidden charges
The Everything Included price we show is the price you'll pay. It really is that simple!
Delivered on time
We pride ourselves on ensuring that your products will always be with you in time for your deadline.
5 star experience
From our excellent customer reviews to our multiple industry awards, you can be confident that we're the best in the business.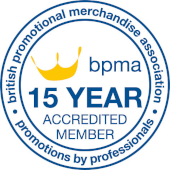 Gildan Men's Premium Cotton Polo Shirts
Delivered as early as 2nd January
Product colour(s) / material(s)
Product Details
Product Size
S, M, L, XL, 2XL, 3XL,
(3XL+ sizes may incur surcharge and have limited colours)
Print Area
120 x 120mm (chest print), 280 x 320mm (front print), 280 x 480mm (back print),
120 x 80mm (arm print), 90 x 50mm (embroidery), 210 x 280mm (full colour transfer)
Print Options
Spot colours, Embroidered, Full colour (transfer)
About this Product
Our promotional Gildan Premium Cotton Polo Shirts are made from 100% 223 g/m²* ring-spun combed cotton. This gives them a breathable, noticeably softer feel than some polycotton blends, offering a better high perceived value and a more professional finish.
Key Features:
Heavyweight preshrunk double piqué knit
Classic fit, side-seamed with vents
223 g/m² fabric weight (coloured shirts), 214 g/m² (white shirt)
Breathable, super soft fabric with high-perceived value
Ideal for sensitive skin
Contoured welt collar and cuffs
Rolled-forward topstitched shoulders
3 colour-matched buttons
Twin-needle bottom hem
Sedex and WRAP accredited
Semi-fitted ladies' style also available
Other Important Information
Embroidered prices shown are based on a personalisation area of 90 x 50mm. Artwork that falls outside of this area may incur additional charges. Should you require multiple position printing then please contact us for further pricing.

Full colour transfer printing may leave an outline of 2mm around all edges. Our printer will try and match this to the best of our ability to the branded tote bags of your choice, but due to bag textures, this will never be exact and may be visible.

500+ units are priced for a pallet delivery - please contact us for pricing on an alternative delivery option if you cannot accept pallet deliveries.
Product managed by
With 12 years of experience in the promotional merchandise industry, Katie speaks with true authority about all matters related to promotional products. Her attention to detail and creative flair ensure that product details, prices, imagery and descriptions are accurate and answer all our customers' questions. Her articles and other product-related content have become truly trusted sources of information and inspiration for anyone deciding on their next promotional product order. In another life, Katie would have been a star Quidditch player.