Bespoke Tubular Shoe Laces
Product Code: 185035
Delivered as early as 22nd January
Step 1
Select your product options
Product colour(s) / material(s)
Branding options (3 available)
Step 2
Select your
Everything Included
These prices include:
Logo printing costs
Delivery charges
Any additional charges
It really is everything included!
price
Your logo/artwork (optional)
View our Artwork Guidelines to see which file types are best for your branding option.
Your logo/artwork
View our Artwork Guidelines to see which file types are best for your branding option.
Click to upload
Tap to upload
No thanks, i'll do it later
Choose your delivery date
When is your delivery required?
Please select your 'Everything Included Price' before selecting your delivery date.
No hidden charges
Price match guarantee
Delivered on time

No hidden charges
Price match guarantee
Delivered on time

The
Guarantee
The best price on the market
Found it cheaper elsewhere? We'll price match on any like-for-like product.
No hidden charges
The Everything Included price we show is the price you'll pay. It really is that simple!
Delivered on time
We pride ourselves on ensuring that your products will always be with you in time for your deadline.
5 star experience
From our excellent customer reviews to our multiple industry awards, you can be confident that we're the best in the business.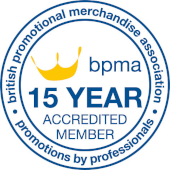 Bespoke Tubular Shoe Laces
Delivered as early as 22nd January
Product colour(s) / material(s)
Product Details
Print Options
Spot colour
About this Product
Promotional Bespoke Tubular Shoe Laces are supplied in pairs and manufactured with tubular polyester, and prices are now shown for printing to 2 sides. Spice up your footwear with these bespoke personalised shoelaces printed with your logo or brand.
The promotional branded shoelaces are supplied knotted in pairs as standard, alternatively, they can be supplied in individual poly bags per pair at an additional cost. An ideal way of promoting any business or campaign on the move.
Prices shown are based on 10mm shoelaces, they are also available in 15mm or 20mm sizes at additional cost. Pantone matched from minimum order quantity at extra cost - please enquire.
Key Features:
A great alternative to regular shoelaces
With every journey made have your message seen
Eye-catching and fun
Made from durable polyester material and have a tubular shape
Used in trainers, sneakers, athletic shoes, and casual footwear
Custom branded with a logo or text using spot colour screen printing
A fun and practical way to promote a brand or show support for a team or cause
Easy to distribute and can be handed out at events, included in giveaways, or sold as merchandise
Other Important Information
Can be printed a maximum of 3 colour screen print
Product managed by
Adam has been leading the Product team for over 18 years, during which time he's built up an enviable reputation as one of the industry's most trusted authorities on promotional merchandise. As well as supplier relations, product sourcing and pricing, Adam is also responsible for ensuring our promotional merchandise is presented on the website in the most effective manner. His expertise makes him the go-to person on the team for spotting merchandise trends and he's highly experienced in identifying the best branded products to meet our customers' needs. When he's not working, Adam enjoys travel, electronic music and all forms of cinema.