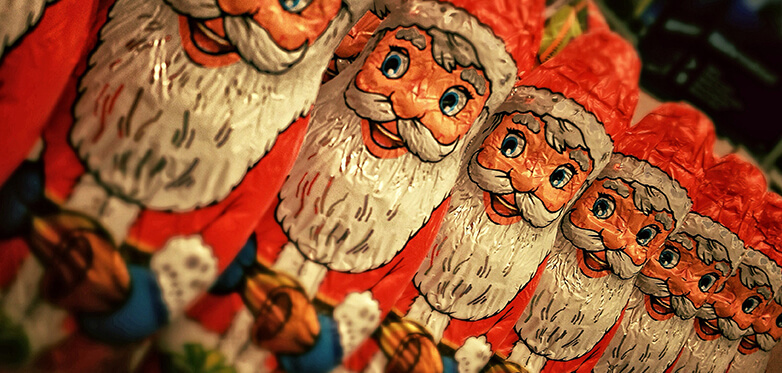 When Should You Start Thinking About Your Branded Promotional Products for Christmas
Is there such a thing as starting the ultimate season for branded promotional products too early?
Some say it's never too early for Christmas. Others are offended when they see red and green before Halloween. So when should the holiday marketing start? November is just a few days away which means Christmas isn't far after and everyone knows how the time disappears at this time of year. So we reckon now is a good time to get organised and we're not the only ones.
We're all guilty of looking to the big brands and can't help but be influenced when they start their advertising and we all know they start as soon as they think they can get away with it without their customers complaining!
For instance, looking at supermarkets, ASDA typically launch their Christmas advert at the beginning of November as their research shows that 1 in 5 people had completed their Christmas shopping by the beginning of November! Sainsbury have before waited until after Armistice Day (11th November) when they partnered up with the Royal British Legion but after that it's masses twinkling lights and sparkling tinsel.
Of course, the highly anticipated annual release of the John Lewis advert is a good indicator as to when you should start jumping on the Christmas bandwagon, which is usually the first week of November.
If you are working within a marketing department, then there are much fewer factors to consider. You need to consider the type of marketing campaign you will be undertaking for Christmas, and the gifts you will be sending to you clients or suppliers. This will help to determine how early, or how late, you can start your shopping.
If you are planning on investing in promotional items, then you will want to start your marketing campaign earlier as you need to allow time for the products to be delivered to your office before you can distribute them yourself. Likewise if you are planning an event, then you will want to start the planning stage earlier.
So, are you a late Christmas shopper or do you buy your items well in advance? If you are considering using branded promotional products in your marketing campaign then we'd recommend you start your Christmas shopping sooner rather than later!
Posted: 9th Oct 2018