Earlier this week we wrote about Chevrolet's clever billboard advertising. It used cameras and computers as well as screen billboard to target drivers in specific cars and tell them why a Chevrolet was better. Well, it seems billboards are the next big thing with this advertisement for Vaseline by parent brand Unilever. This advert didn't bother with fancy electronics and algorithms but instead opted to use a more basic technology: clay...
Clay was used to construct two massive pairs of lips on their billboards. One mouth had Vaseline applied daily while the other was left to the elements. Of course, the clay naturally cracked after being left outdoors for days, while the lips maintained with Vaseline's petroleum jelly appeared to be as good as new.
We could write about this advertising technique all day, but why not just watch the video?
We love this advert because it's not in your face, but still carries a message that stays with you. The ad is short, sharp and efficient, plus it managed to achieve all of this with very little media spending.
So, has it been effective? Well, just like the Chevrolet advert we looked at previously it's got us talking about it as well as many advertising publications. However, the advert hasn't got a huge amount of views (4,000 in over 2 months) so has it really been worth it?
It can be hard to judge the success of these types of campaign as they revolve around virality. That means that this advert is designed to be sent around on social networks, shared via text and email or simply chatted about over a coffee. While we can measure the views the video got, we simply can't tell how many people spoke about "that interesting advert from Vaseline" over a coffee.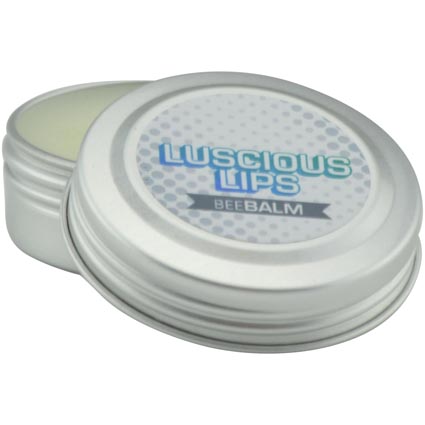 If you want to use lip balm as a promotional item this summer, then look no further than Total Merchandise. We've got a variety of lip balms available, from metal pots to plastic cubes to tubes! We reckon a promotional lip balm could be great for any outdoor activities companies as well as travel agents helping people get away to exotic locations.