We are right in the middle of what ought to be summer, although it doesn't really feel like it most of the time! When the sun does come out though, it offers up opportunities for events that you just can't risk with the unpredictable weather throughout the rest of the year. Company BBQs, outdoor launch parties, and basically anything that puts you or your target audience outside can only be safely attempted in our fleeting British summer!
Here at Total Merchandise, we like to provide for our customers for every event they may be planning- indoors or out. That is why we have created a promotional products for summer section on our website, you can find it here. We thought we would have a go at picking out some of our favourite products for this range for you to take a look at.
First up it's a safety-based product - because we like our customers and we want them to stay safe in the summer sun! The UV Gauge card indicates the current level of sun exposure and will alert the user to dangerous levels of ultraviolet light.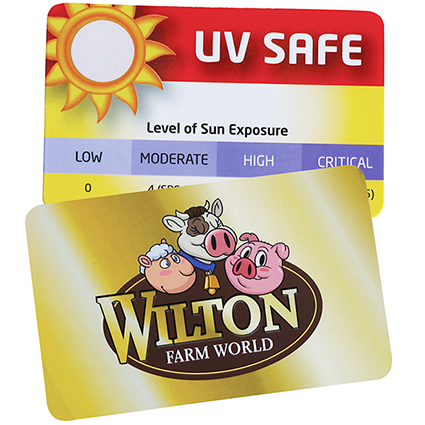 These cards would be great for any kind of health or skincare based campaign you may be running but there are many other uses. For example, if you are planning an event that is likely to experience very hot, sunny weather then these are a great way to show your customers that you are invested in their health and to encourage them to be careful in the sun!
We love this bottle chiller, it's great for any kind of outside event or party and your guests will certainly appreciate it too. These bottle chillers go into the freezer and can be used right out of the freezer drawer. They are flexible even when frozen and come in a range of different sizes to suit any bottle.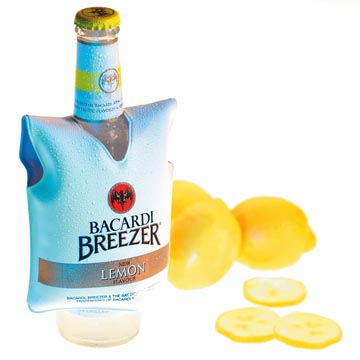 These don't just have to be used for alcoholic drinks either, they are great for sporting events too and really make a difference for athletes who can enjoy a nice cold drink despite being away from any sort of refrigeration.
There is nothing more annoying than going out to a festival or music event and running out of the battery in the middle of the day. Promotional power packs always go down a treat at these kinds of events and because people always have their phone out, your brand will be getting in front of them too.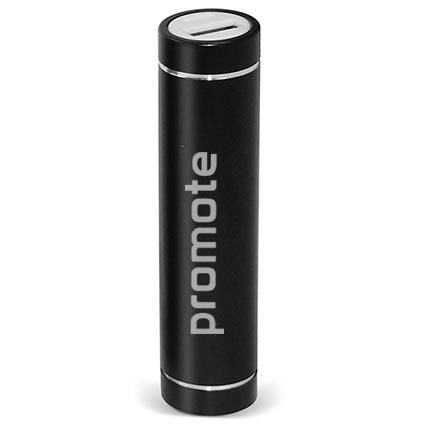 These power packs are great because they are slimline and relatively inexpensive meaning you can meet the demand for these as they always get picked up quickly! These power packs come in two different capacities allowing you to provide a choice to the public. With the rate that battery is consumed at festivals and music events, these are sure to be a hit in the Summer months!